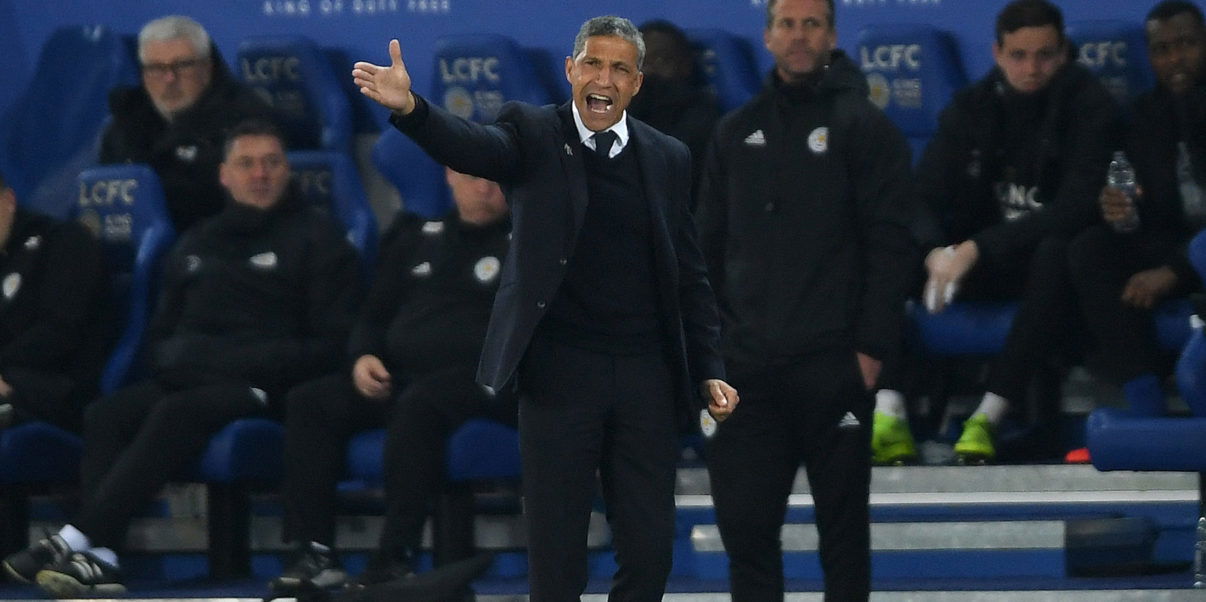 The many faces of Hughton's Brighton; why things have started to go wrong
Brighton & Hove Albion have been many teams since joining the Premier League.
First, they were the defensively solid new boys; difficult to play against but really lacking any attacking threat. These were the early days of Brighton's transition into 4-4-1-1, leaving behind the ol' faithful 4-4-2 that did them so well in the Championship. Aside from the revelation of Pascal Gross, there seemed to be no real edge to Albion's attack, with the fans desperate for some inspiration.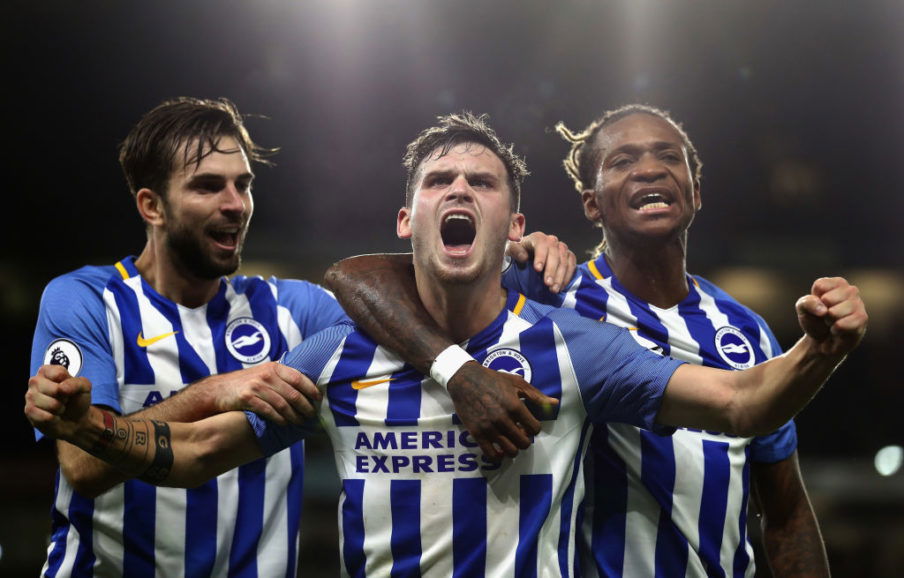 This came in the form of the magnificent Glenn Murray. Serious questions had been asked of the then 34-year-old, with fans wondering if he could still cut it at the highest level. Debate was raging about who should be leading the line; Murray, Tomer Hemed (now plying his trade for QPR in the Championship), or Sam Baldock (now plying his trade for Reading in the Championship).
An inspired four goals in three games from Murray gave the Seagulls fans their answer, and surprised everyone by propelling Brighton into 8th place after 11 games. This was Brighton's second form; the Glenn Murray Team.
A series of poor results, including losses to Huddersfield and West Brom, saw Brighton pick up just eight points from a possible 39 between November and January, leaving them 16th in the table and just two points clear of the drop. Murray was in good form, but he couldn't win games by himself.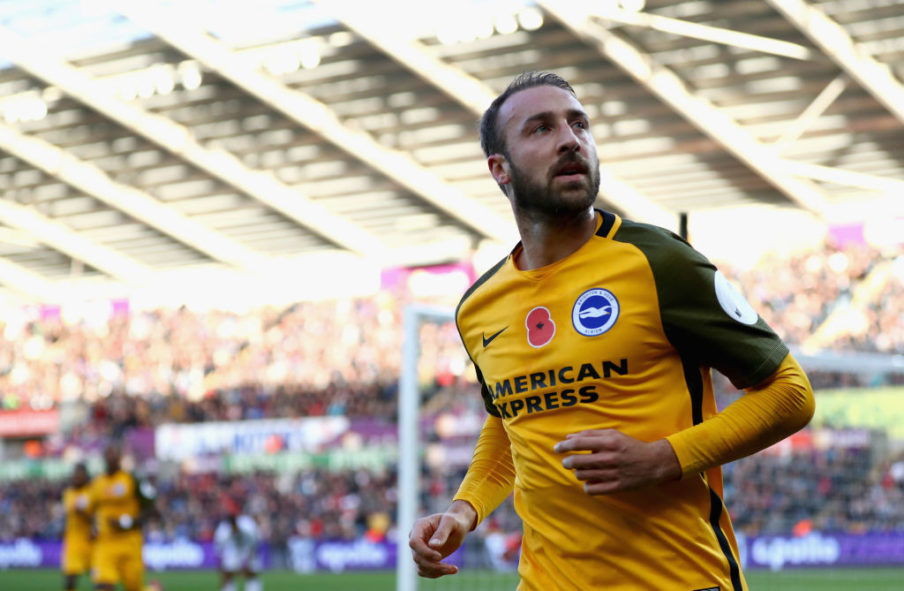 Step up Jose Izquierdo. The Colombian winger had struggled to impress following his £14m move from Club Brugge the previous summer, but he managed to hit form just at the right moment. An inspired display from the Colombian, including a criminally underrated goal of the season contender, drove Brighton to a 3-1 win over West Ham, and ushered in the start of Brighton's third and most successful iteration to date; a team with electric wingers and excellent build up play, that took scalps from the league's biggest and brightest.
Izquierdo, Davy Propper, and Anthony Knockaert all hit form at once, and saw Brighton play some of their best football under Hughton. The link-up play between Propper and Gross in the final third seemed to have clicked, with the wingers causing havoc either down the line or in between the centre backs.
This run of form lasted largely until the end of the season, and saw Brighton earn a point off Spurs, and all three points from their games against Arsenal and Manchester United, to secure their Premier League status for another year.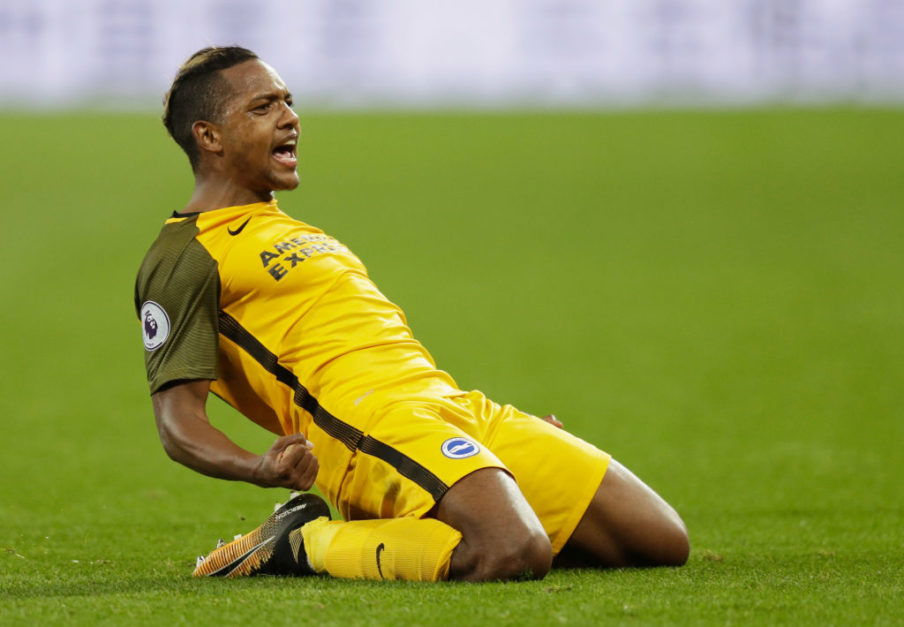 The beginning of 2018/19 saw Brighton evolve once more, and assured displays against four of the big six in the opening weeks, including yet another victory over the struggling Jose Mourinho, saw the Seagulls enter into their fourth state; a team who dominated the middle of the park, and had a dogged determination.
Two consecutive fightbacks from 2-0 down to draw 2-2 against Fulham and Southampton cemented this playing style, and three 1-0 wins on the bounce in October saw it pay dividends. The performances weren't great, but the results were coming, and Brighton seemed to have a determination, a never-say-die attitude, and a host of other football clichés that essentially mean they were very good at not losing games of football.
A tricky December racked with absences and suspensions saw the Seagulls emerge with their heads above water, including notable wins against Palace and Everton and a draw against Arsenal. Florin Andone and Jurgen Locadia had also started to hit form, but the cracks were beginning to show.
Hughton had addressed the concerns of some fans in December, and switched to a 4-3-3 formation. This saw the side's attacking intent increase immediately, and the three man midfield began to dominate games. Brighton were once again transitioning, evolving into a side that dictated play rather than bided their time for one golden chance on the counter attack.
The change was well received at first, but it soon became clear that in changing formation, the structure and stability the side was built on had been traded away, exchanged for the magic beans of more shots on target and higher possession rates.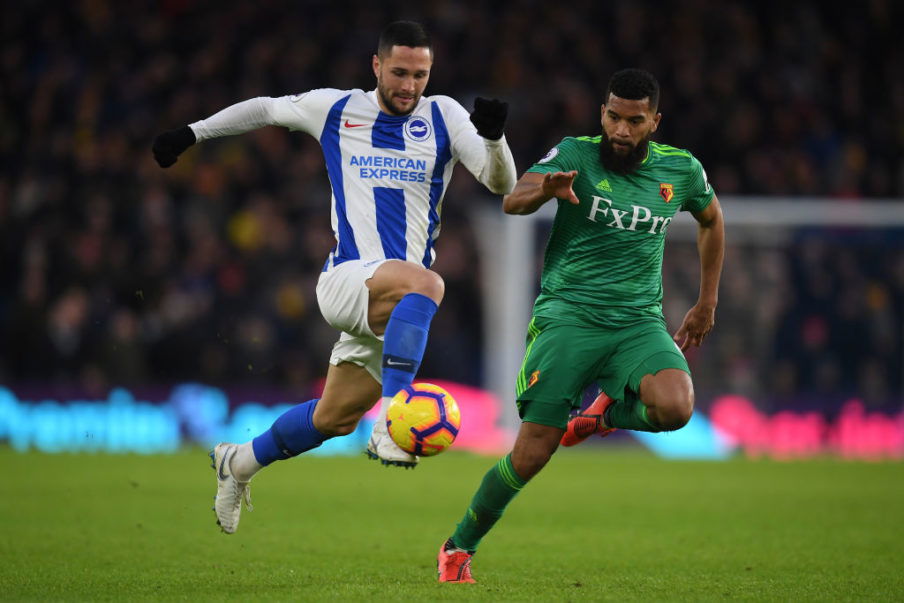 Albion are now yet to register a league win in 2019, lying at the foot of the 92 man form table as the only club in England's top four division not to taste the sweet nectar of three points yet this calendar year.
Yet the performances are there; Brighton arguably outplayed Fulham, West Ham, Leicester, and Watford in January and February, and gained just two points for their efforts.
When Brighton were winning games, both this season and last, the goals rarely came from a dominant possession-based game. By all metrics by which to measure football games, they should've lost nearly every one they played in.
What the Seagulls had at that point was the structure of the 4-4-1-1 to fall back on, and the individual quality of players to provide moments of brilliance. The formation allowed Brighton to defend essentially with a bank of six and a bank of three, with the wingers dropping to full back position, and Gross coming back to support the already deep central midfielders.
This, alongside the team's admirable defensive organisation, and the individual talents of Lewis Dunk and Shane Duffy in particular, made the side very difficult to break down. Only Chelsea and Liverpool managed to win by more than two goals in the entire season. The prospect of a very much in form Maty Ryan also lay behind the Brighton back line, making it a thankless task to try and penetrate the Albion.
This meant two things; Brighton didn't concede a lot, and they had a lot of chances to counter attack. Izquierdo's lightning pace, Gross' industrious work rate and Murray's unerring finishing meant that more often than not, Brighton found a way to score. Not because the team was set up to score, but because they were good players performing their roles excellently.
This is what lacks in Brighton's 4-3-3. The wingers play much higher up the pitch, leaving the full backs far more exposed. The lack of a second striker role leaves Gross' work rate under-utilised, and the lack of finesse in the middle of the park has often cost the Seagulls. Brighton have conceded a number of goals from mistakes in the midfield, with the side having a great deal more possession and often wasting it.
With the games so much more open, the opposition has a far better chance to score, chances which they have been greedily snapping up these past months. Individual performances have done little to help Hughton's case either, with outstanding displays from Ben Foster, Kasper Schmeicel and Tom Heaton to keep out Murray. Brighton's own defensive players have also gifted the opposition with a lot of mistakes.
So, Hughton must be asking himself if he sticks or twists. Does he wait for the 4-3-3 to gel, and avoid the last three months of training being wasted, or does he revert to type and close out the season in typically solid style?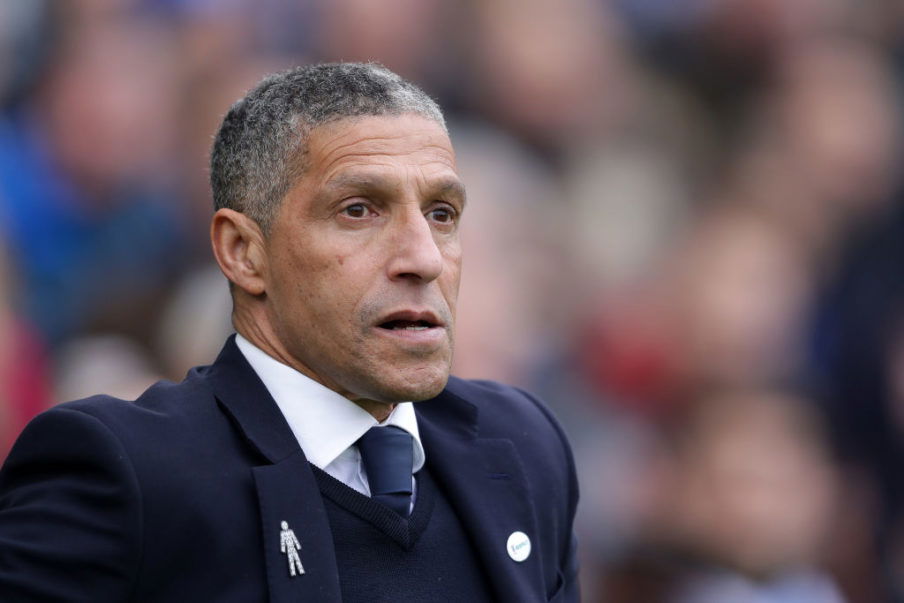 Fans are calling for something, anything to change, but Hughton must stick with his convictions. Brighton's abysmal away form in 17/18, two wins from 18, shows that 4-4-1-1 doesn't work away, and the attacking impetus and midfield dominance of 4-3-3 is something that makes life difficult for clubs when on the road. But at home, especially when considering Brighton's favourable run of fixtures including Huddersfield, Cardiff, Saints, Newcastle and Bournemouth, Hughton needs to change something to pick up some vital points.
A 4-4-2, the formation that saw Brighton tear apart the second division, would be a welcome change. Playing Andone just off Murray, with considerable defensive duties, would increase the side's chance at converting some of their chances into goals. The pace and defensive work rate of Izquierdo and Solly March makes them favourites to start on the wing, and the proven stability of Propper and Stephens would see them start in midfield. Harsh on Yves Bissouma, a shining star of this Albion side and a player with world class potential, but his attacking dynamism is better suited coming from the bench in this crucial run.
In a side that has seen itself evolve so many times in such a short period, it is not out of the question to see one more change in how the Seagulls play. Hughton must also address his game management skills, with substitutions proving a weakness of his game.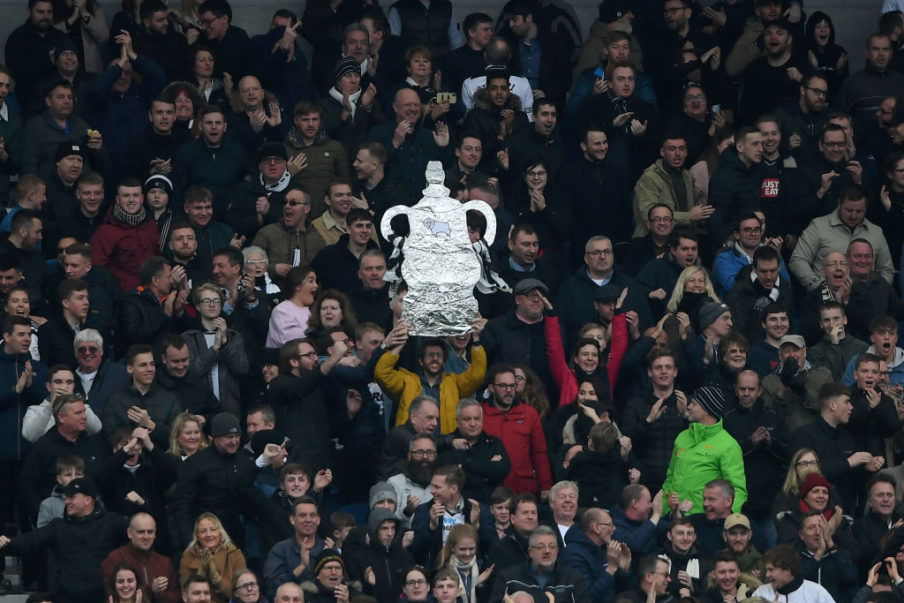 The FA Cup is Brighton's one saving grace this season, and in all truth the only thing preventing a serious campaign for Hughton to be sacked. A quarter final against Millwall is the only thing between Brighton and a first visit to Wembley in over three decades, and a chance at the club's first major silverware.
Ultimately, whether Brighton stay up or not will probably depend on their home results. The fact remains that the only sides outside the top six to beat Albion at the Amex are Leicester and Burnley; the Amex is one of the toughest places to go in English football. However, if the club are to stay in the top flight, Brighton's next evolution has to be the right one. One false move and they're out.
---