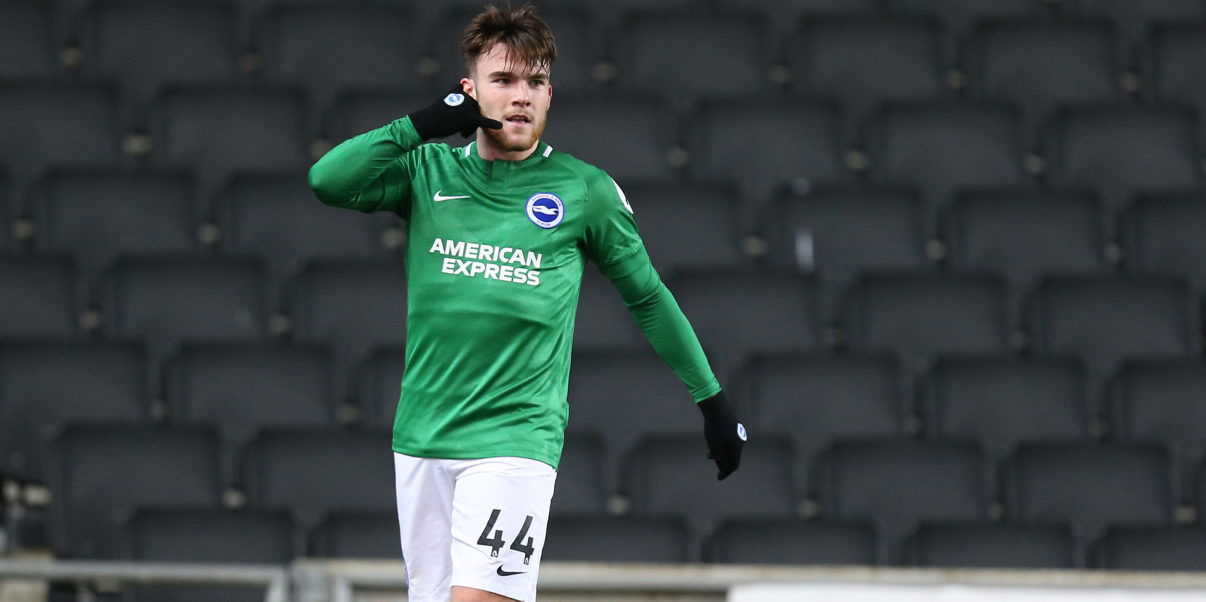 Aaron Connolly- Player Profile
Every fan that pays any real attention to Brighton & Hove Albion will already know the name Aaron Connolly. They'll also probably know that he's been scoring goals for fun in the youth team, and is one of the most exciting prospects in the academy at the moment.
Beyond that, a lot of people will probably be in the dark about what exactly Connolly will bring to the team.
In a word; goals. Connolly is absolutely lighting up Simon Rusk's U23 side, having scored 15 goals in as many games in all competitions for the Academy team. He's also scored for the Irish U19 side this campaign, and has excited a lot of people in the Irish set-up.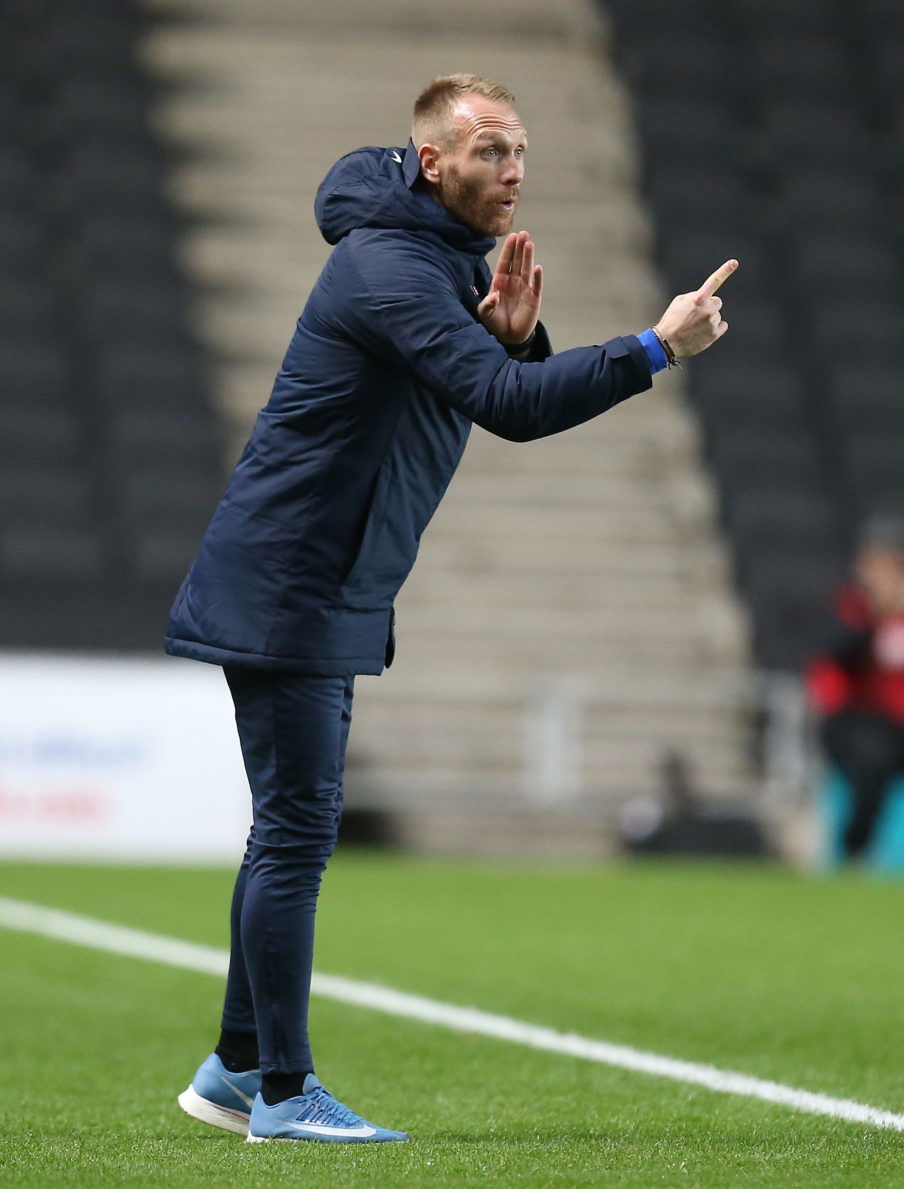 Connolly's form has coincided with the rising success of the U23 side, who currently sit in 4th place in PL2 Division 1 (the highest U23 division), and who top their PL International Cup group (which includes Porto, Bayern Munich and Benfica). Albion's highly rated academy is beginning to stretch its legs, and is making a real mark.
The Irishman arrived at the Amex in the summer of 2017, joining from Irish outfit Mervue United. Connolly was born in Galway and joined the Mervue youth setup as a boy, alongside his older brother, Andrew. While Andrew moved to Galway United and failed to make the cut, Aaron made the move overseas to the south coast, and instantly started to make an impact in the youth sides.
Connolly has a lot of strengths as a striker, the main one being his extraordinary eye for goal. The Irishman can pick out the net from all areas of the box, and from outside the area, and has scored a number of goals for Brighton from unlikely situations and tight spots. The mark of a great striker is the ability to make something out of nothing, and that is certainly an ability Connolly possesses. His recent hat-trick away at MK Dons showcased this talent, pulling off two Murray-esque finishes that came from being in the right place in the right time, and having the composure to put them away.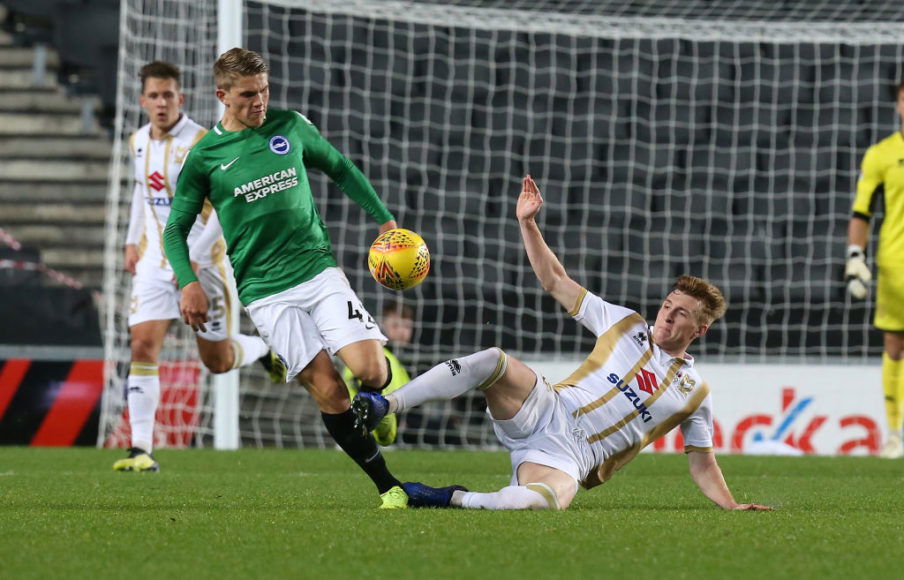 Composure is a key part of his game; for such a young player, Connolly performs remarkably well under pressure.
The Irishman also has the quality to carry out his vision. Connolly has a sweet strike, pulling off shots with both power and precision, on so many occasions leaving the opposition keeper with no chance.
Connolly is more of a traditional goalscoring forward, and as such has only provided one assist so far this season. The Irishman shares a lot of characteristics with first choice Glenn Murray, however Connolly has an additional few strings to his bow that could see him picked as an alternative for the veteran striker.
He is physically strong, using his stocky stature to be able to get in and amongst even the nastiest looking centre backs. He also possesses the ability to dribble past an opponent, which has led to him scoring some quite wonderful goals (watch his strike against Peterborough for some Aguero-like play). The main strength he possesses that the Albion could utilise is some pace; Brighton have been lacking on that front since the departure of Sam Baldock, and Connolly could provide the option of stretching a game and running in behind the defence.
Overall, Connolly looks like a complete centre forward. He plays with a confidence and a composure that a player his age has no right to have, and his finishing ability is frighteningly instinctive. While Hughton likes to bed in his players very, very slowly, it might be wise to throw Connolly in at the deep end and see how he does.
Does Connolly deserve a call-up to the first team?
Yes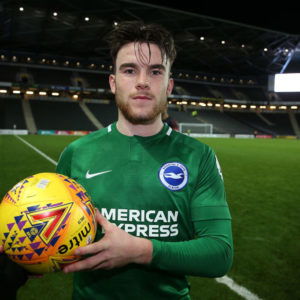 No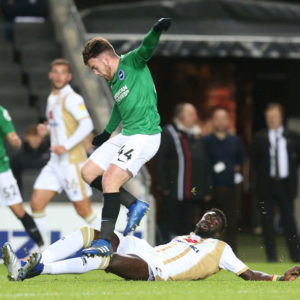 ---